Roasted Strawberry Frozen Yogurt and American Heiress
SUMMER IS HEREEEEEEEE. Which means two things:
Stop eating anything except foods that highlight seasonal and local produce.

Start reading allll of the true crime books.
This has been a public service announcement.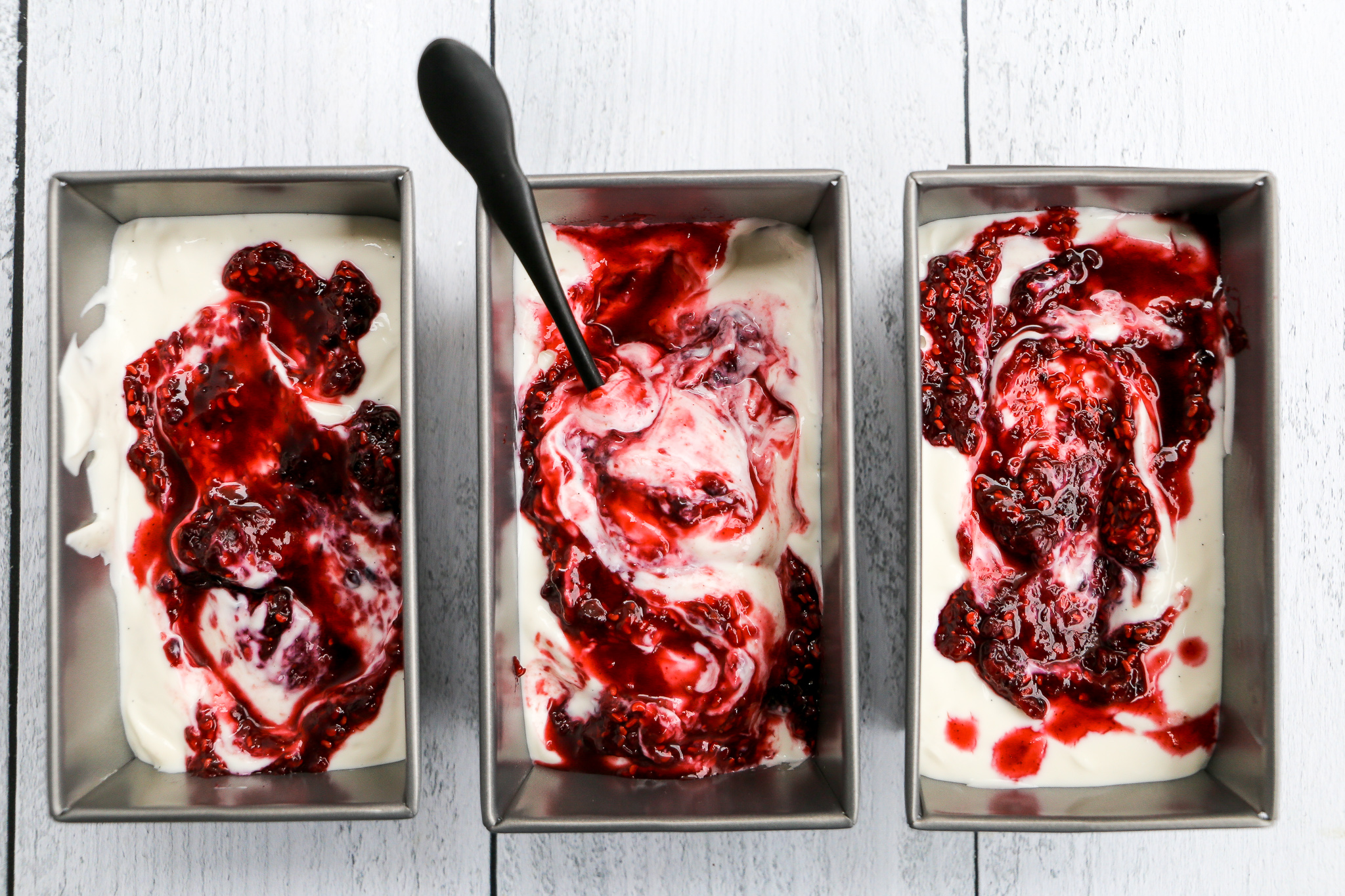 Roasted Strawberry Frozen Yogurt
Summer in a bowl and also the only thing I want to eat these days.
Roasted Strawberry Frozen Yogurt
By
Page & Plate
, July 8, 2019
Tangy Greek yogurt gets a summery pick-me-up from balsamic roasted strawberries.
Makes: 8 servings
Prep time:
Cook time:
Ingredients:
3 cups of strawberries, hulled and cut in half
1/2 cup of balsamic vinegar
1 cup of granulated sugar
2 TBSP of vanilla extract
pinch of salt
1 cup of heavy whipping cream
3 cups of full-fat Greek yogurt
1 cup of powdered sugar
1 TBSP of vanilla bean paste (optional but recommended)
Instructions:
Preheat your oven to 375 and lightly grease a rimmed baking sheet that you won't mind sacrificing to roasted strawberry death.
In a large bowl, combine the strawberries, balsamic vinegar, granulated sugar, vanilla extract, and salt. Mix, then dump that ish onto the sheet tray and spread onto an even layer. Bake for 20 minutes, then cool completely.
Meanwhile, using a stand mixer fitted with a whisk attachment or a hand mixer, beat the heavy whipping cream until stiff peaks have formed. Fold the Greek yogurt into the whipped cream, then gently mix in the powdered sugar and vanilla bean paste if using. Chill in fridge or freezer.
To serve, spoon strawberries and juices over the frozen yogurt. Alternatively, add the yogurt mixture to a chocolate pie crust, cover with strawberries, and freeze.
Plot: In the '70s, crazy crime was running rampant in California. One of the craziest and most notable crimes was the kidnapping of Patty Hearst, which led to a series of other even crazier crimes and a trial that is perhaps the craziest part of this whole already insanely crazy story.
Thought: This book took me forever to read, which usually means I wasn't enjoying it and procrastinated my way to the ending. With this book, though, that wasn't the case. Weighing in at almost 400 pages, this detailed and well-researched account by New Yorker writer Jeffrey Toobin was a fascinating tale of not just this crazy crime but of the political climate at the time. Toobin's careful attention to context made this book feel less like the sensationalized true crime stories that have been having a moment and more like a book that could be on the syllabus in an awesome, edgy college class.
Verdict: "I'm not into true crime!" you protest. "Read this anyway!" I scream back.