CBD Mocktails with Equilibria
Hello, and welcome to a post about CBD! But first, a word about sponsors.
I hope by this point as a reader you know that I don't recommend any old product. I never accept sponsorships from brands that don't make sense for my readership, and I don't ever lie and tell you that I enjoyed a product when I didn't. As my mom will tell you, I'm a terrible liar. (Example: me at age 10, pretending to be asleep while secretly reading Harry Potter under the covers. Flashlight = not asleep.)
Since I haven't been living under a rock, I've been hearing a lot about the CBD oil craze. CBD (short for cannabidiol) is a chemical component of the hemp plant, one of marijuana's cousins, and everyone and their sister is going crazy for it. You can read a much more in-depth and scientific assessment of it here, or you can keep reading for my personal experiences and a recipe for a CBD mocktail I've been enjoying most evenings.
My first venture into CBD land has been with the hemp oil I got from Equilibria. I first heard about Equilibria on NextDoor of all things, and loved the sound of a female-focused CBD group that provided a customized experience in the form of a dosage concierge. I know! It's pretty cool. And it makes me think of Michael Scott's trip to Canada. But I digress.
I've been making mocktails with the CBD oil, and man, they're great. So great, in fact, that I think you should check out Equilibria, get some CBD oil, and make one for yourself.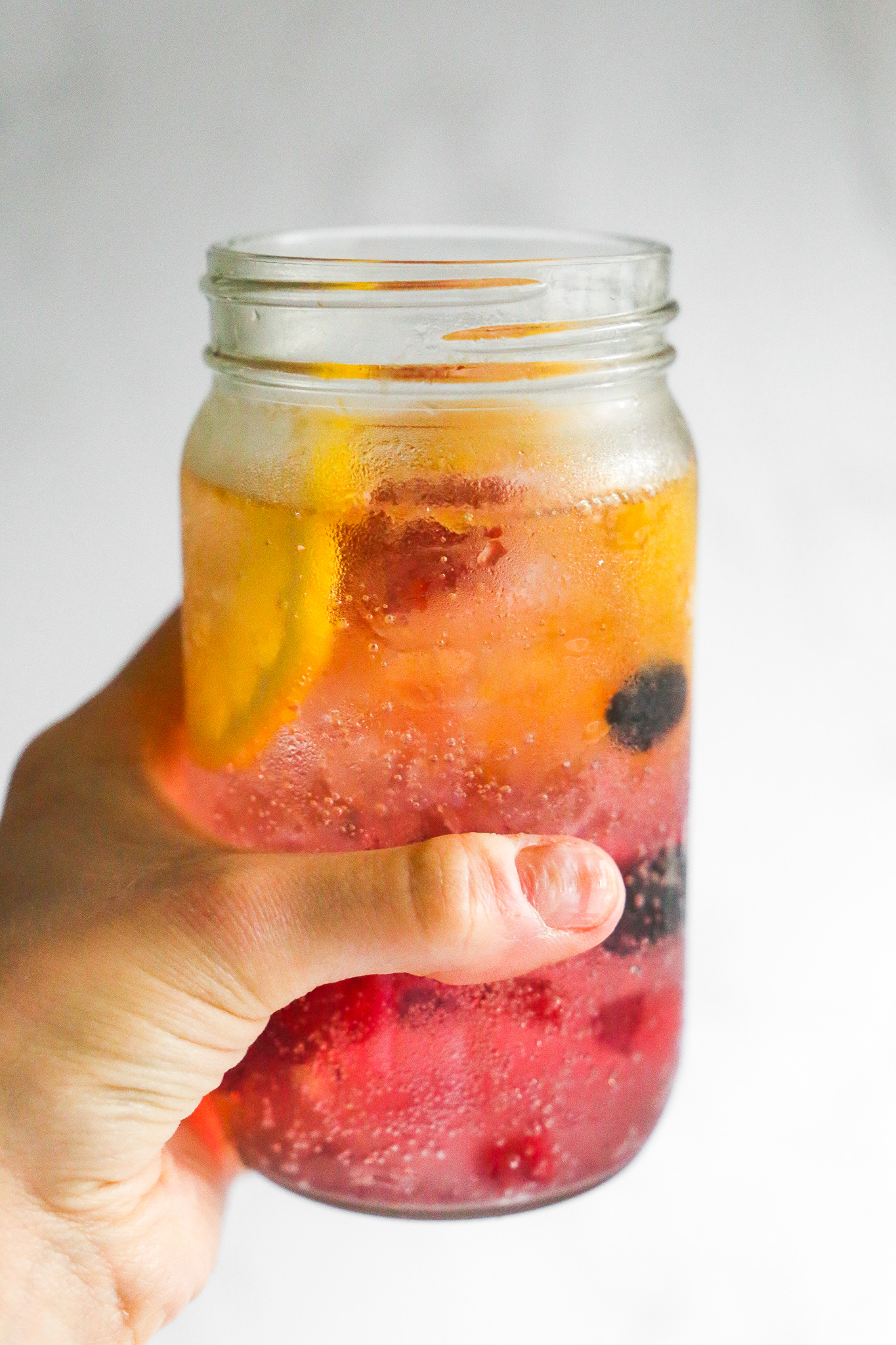 Featuring Equilibria CBD oil!
CBD Mocktail
By
Page & Plate
, June 10, 2019
Fresh berries, lemon, and simple syrup make the perfect vehicle for a small dose of CBD oil from Equilibria.
Makes: 1 drink
Prep time:
Ingredients:
1/4 cup of frozen mixed berries
2 slices of lemon
1.5 oz of simple syrup
ice
8 oz of sparkling water
Instructions:
In a glass, muddle the frozen berries, lemon, bitters, and simple syrup until pinkish.
Add the CBD oil, stir, then top with ice to fill the cup.
Pour the sparkling water over the ice, stir, and enjoy. Adding a shot of vodka is optional here.
This post is sponsored by Equilibria, but the opinions are mine and mine alone! If you decide that Equilibria is right for you, you'll get a discount and I'll get some cash. Thanks for supporting Page & Plate!