Greenest Smoothie
Today's recipe is not a shamrock shake, although that's also coming your way as soon as I figure out how to make coconut milk taste like it came from McDonald's. Today's shake is just as festive though, thanks to a metric ton of spinach and a few mint leaves for good measure that turn this smoothie vibrantly, shockingly green. I mean, GREEN.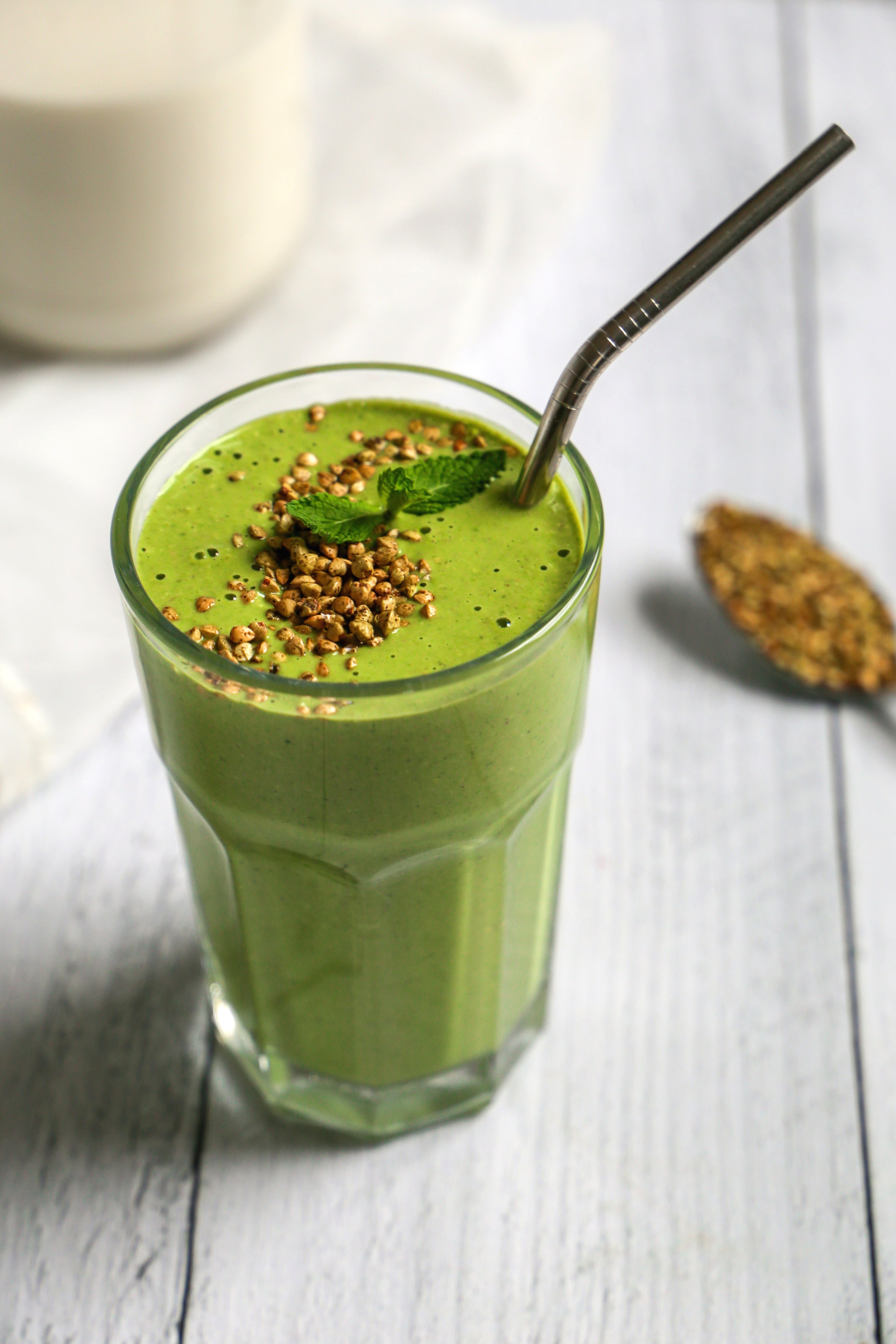 Breakfast just got greener.
Greenest Smoothie
By
Page & Plate
, March 12, 2019
This smoothie is so easy, so delicious, and so healthy that it almost feels like you're cheating somebody by enjoying it. But you aren't! I promise!
Makes: 2 smoothie cups
Prep time:
Cook time:
Instructions:
In a high speed blender, combine all of the ingredients except the Lil Bucks and blend until smooth.
Divide between two glasses and top with Matcha Lil Bucks.
Pst! This post contains affiliate links. Thanks for supporting Page & Plate!