Warm Whiskey Cocktail
It's heeeeeeere! The recipe for a cocktail that made me kind of like whiskey. Whisky? Unclear. This dangerously delish batch cocktail is your new go-to for all sorts of fall gatherings, including but not necessarily limited to adult trick-or-treating. The best part? If you have some good jam in the fridge that may or may not be reaching the end of its lifespan, you're most of the way to drinking this nice, warm cocktail.
I'll grant you that this is more involved than a nice GnT, but I promise: the minimal effort is very worth it once you have a steaming mug of this babe in front of you. She good. And she stroooooong. You've been warned.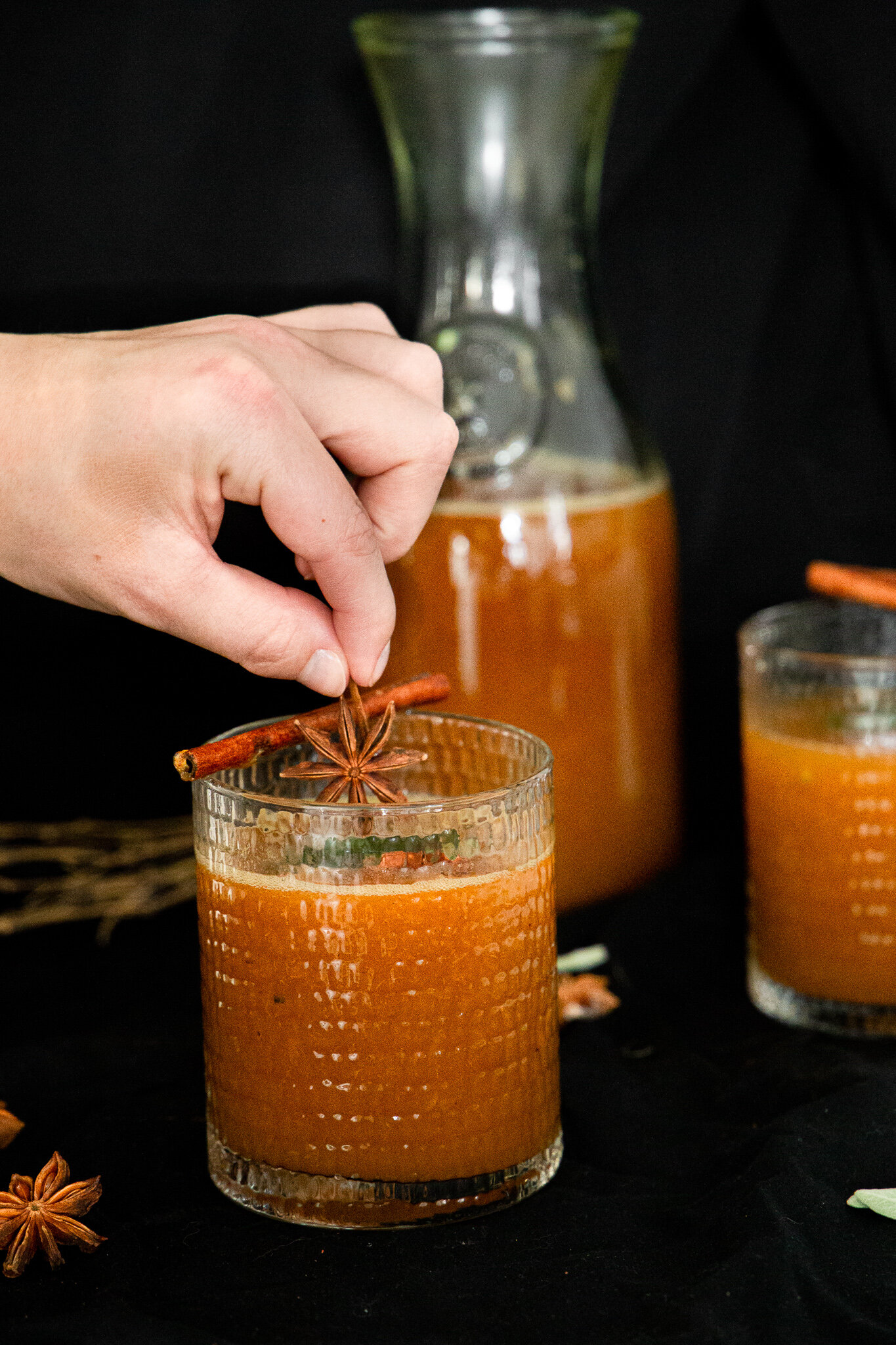 Warm Whiskey Cocktail
By
Page & Plate
,  October 11, 2019 
Infusing the simple syrup with sage and cinnamon makes for a cocktail that eeks fall flavors (and warmth. Always warmth.).
Makes: 8 servings
Prep time:
Cook time:
Ingredients:
1 cup of fall fruit jam (I used the leftover peach jam I had in the fridge and it was BOMB)
3 cups of water
1/2 cup of sugar
4 cinnamon sticks
3 sage leaves
8 oz of whiskey
Instructions:
Find a medium saucepan, and throw in the jam, water, sugar, cinnamon sticks, and sage leaves. Put that ish over low heat, and stir to combine.
Let the mixture heat up for about five minutes, until the jam has disintegrated into the water and things smell deeeeeeelicious.
When things are just starting to bubble, strain the liquid into a nice carafe. Or jug. Whatever you've got.
Add the whiskey and mix.
Drink up, babe.